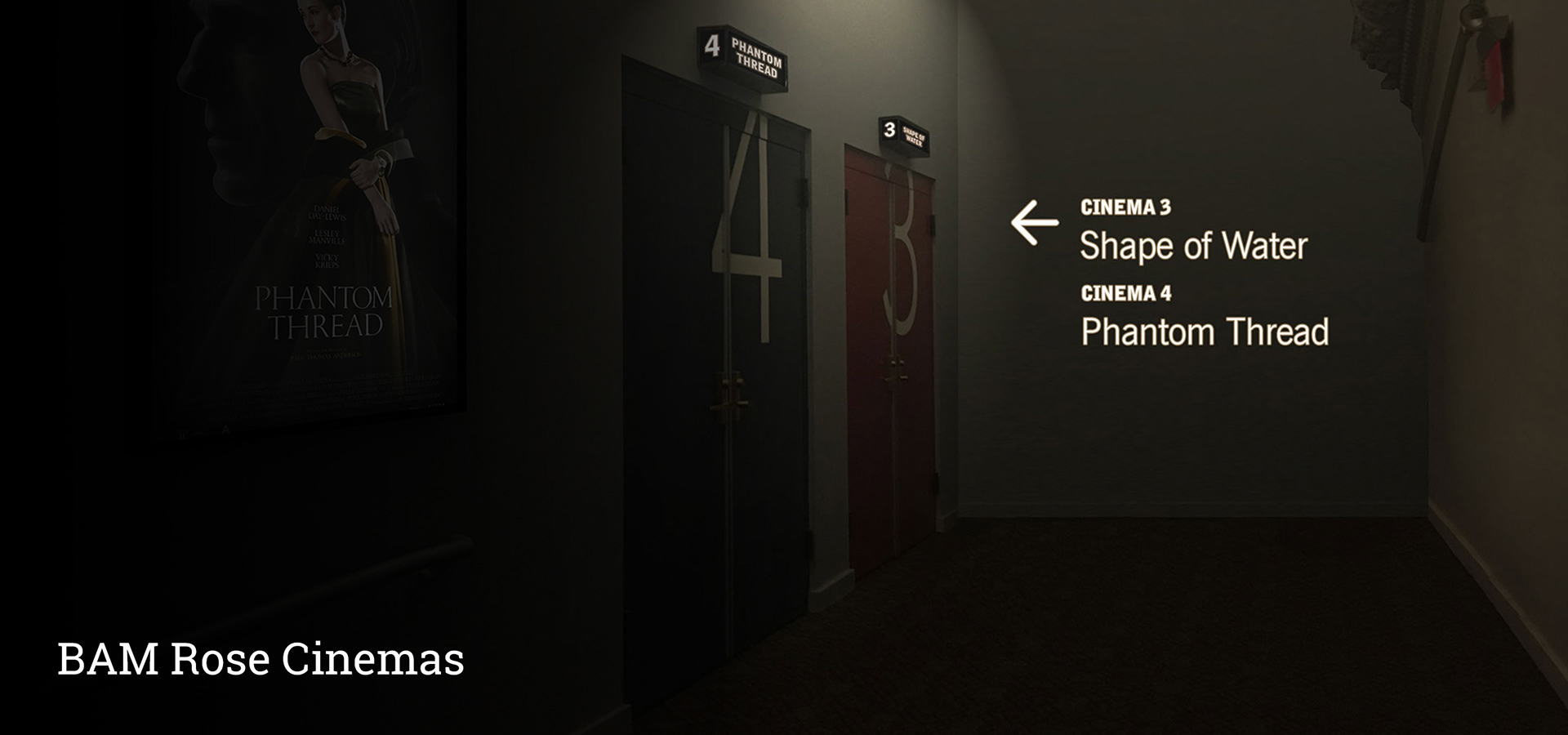 Improve the wayfinding system and the quality of the pre-show experience.
A unified customer experience that delivers information to moviegoers at key decision points in their journey, from the moment they buy the ticket to when the movie begins.
Duration:

7 weeks


Role:

Design Research, Service Design, Interaction Design, Visual Design, Video Production


Collaborators:

Mia Ibañez Risso, Rachel Balma, Xiaoxi Yuan


Advisors:

Jill Nussbaum, Instagram
BAM Rose Cinemas will be opening three new movie theaters at a new building, BAM Karen. The client wanted our help defining the visitor experience in one or more of the following areas: finding the correct building, theater, and seat; considering how to improve the pre-show/post-show experience; cross-promoting other performances outside of the cinema; and encouraging visitors to become members.
The team took two site visits, conducted user interviews, reviewed customers complaint logs, and compared them with additional desk research. 
The team found that patrons at BAM:
- Value the intimate, special, and unique space
- Tend to be connected to the local community
- Used google maps or landmarks for directions
However, the team also identified several pain points:
- Lack on information regarding policies
- Lack of information regarding film location, start times, and pre-show
- Difficulty in accessing film information
- Inconsistent food and film projection quality
- Inconsistent website technical function
The team felt that orientation was one of the more pressing problems and had greatest opportunity for improvement. The team decided to use physical and digital wayfinding consistently to touch on key moments of the user's journey.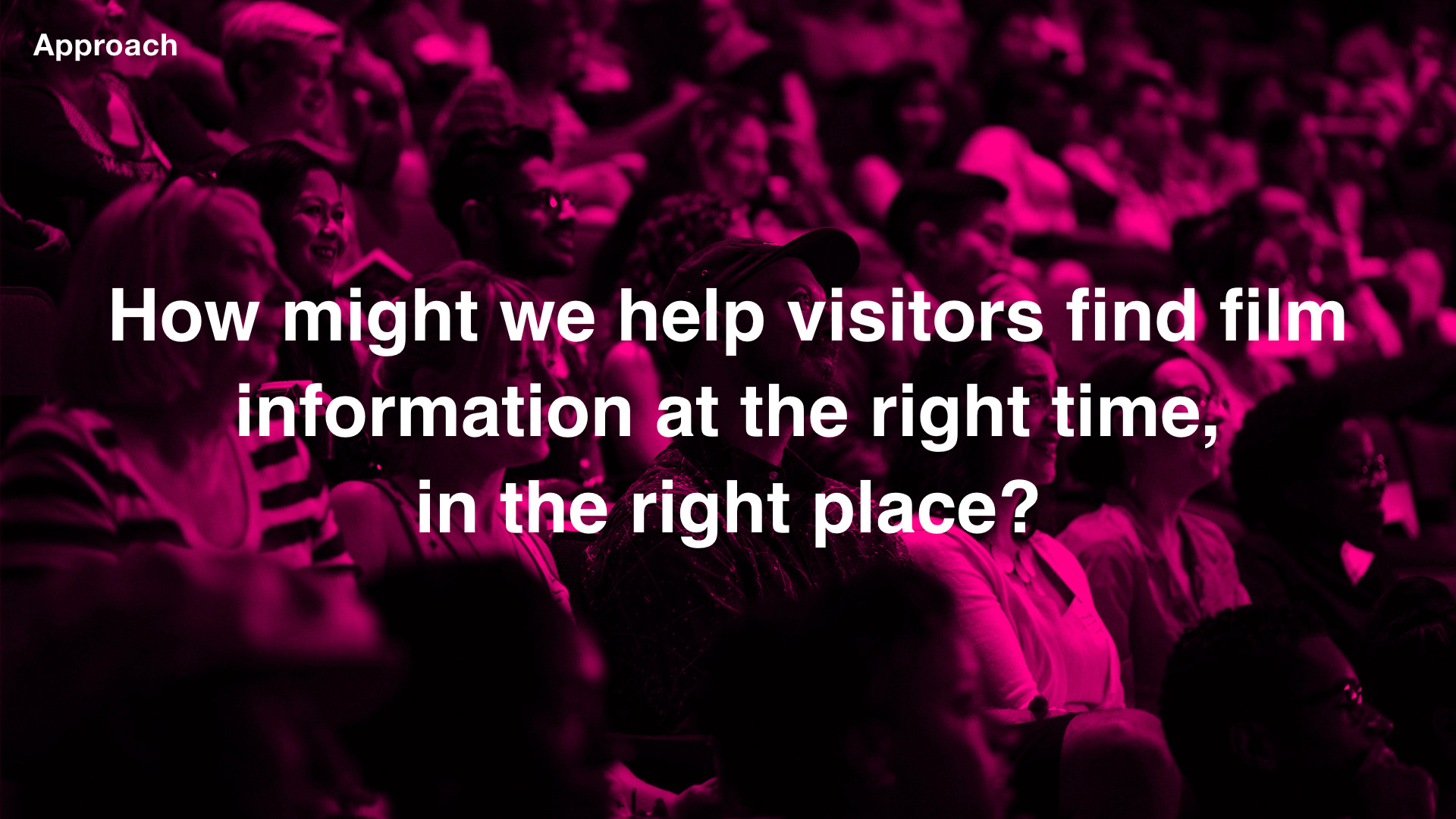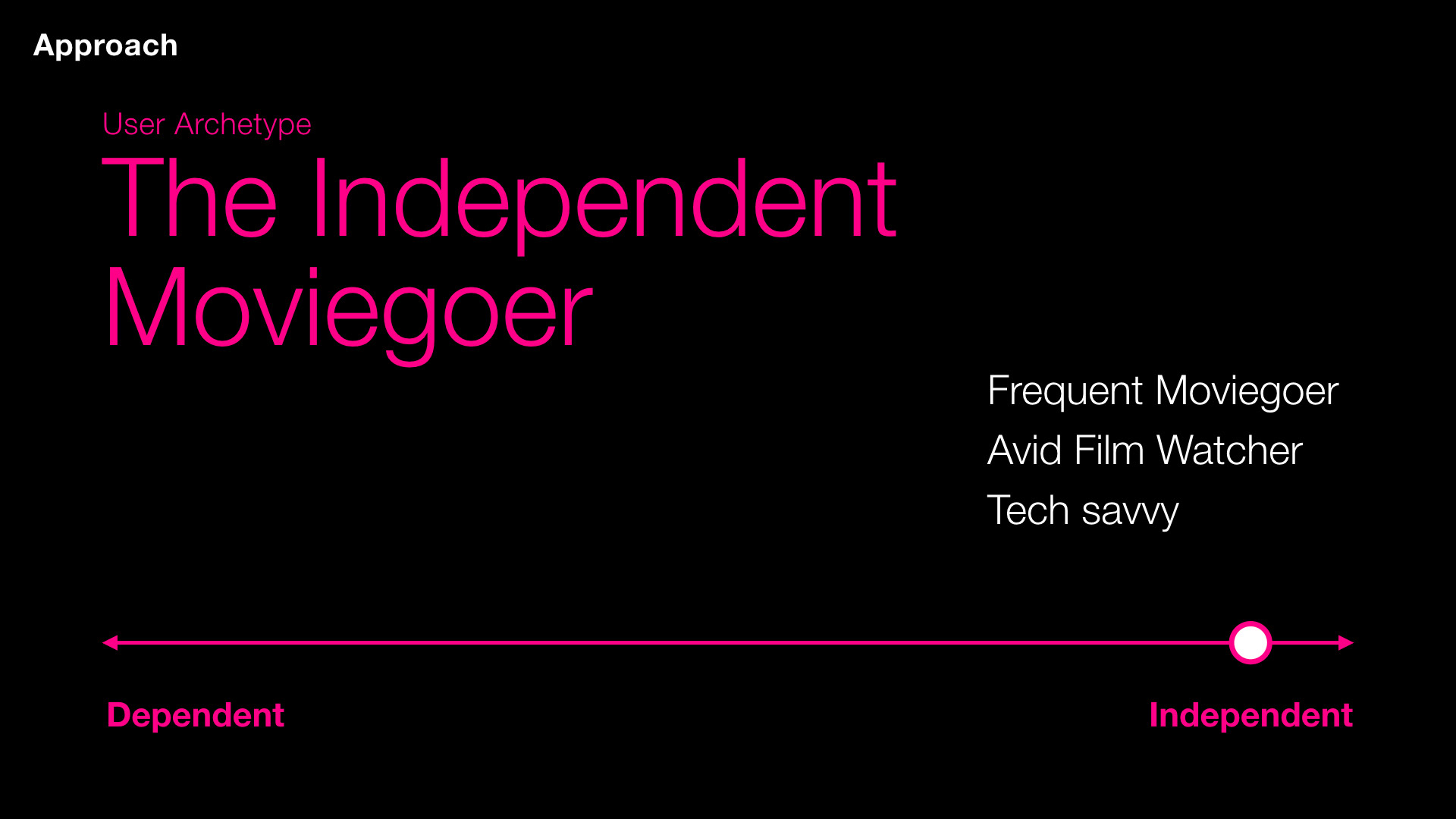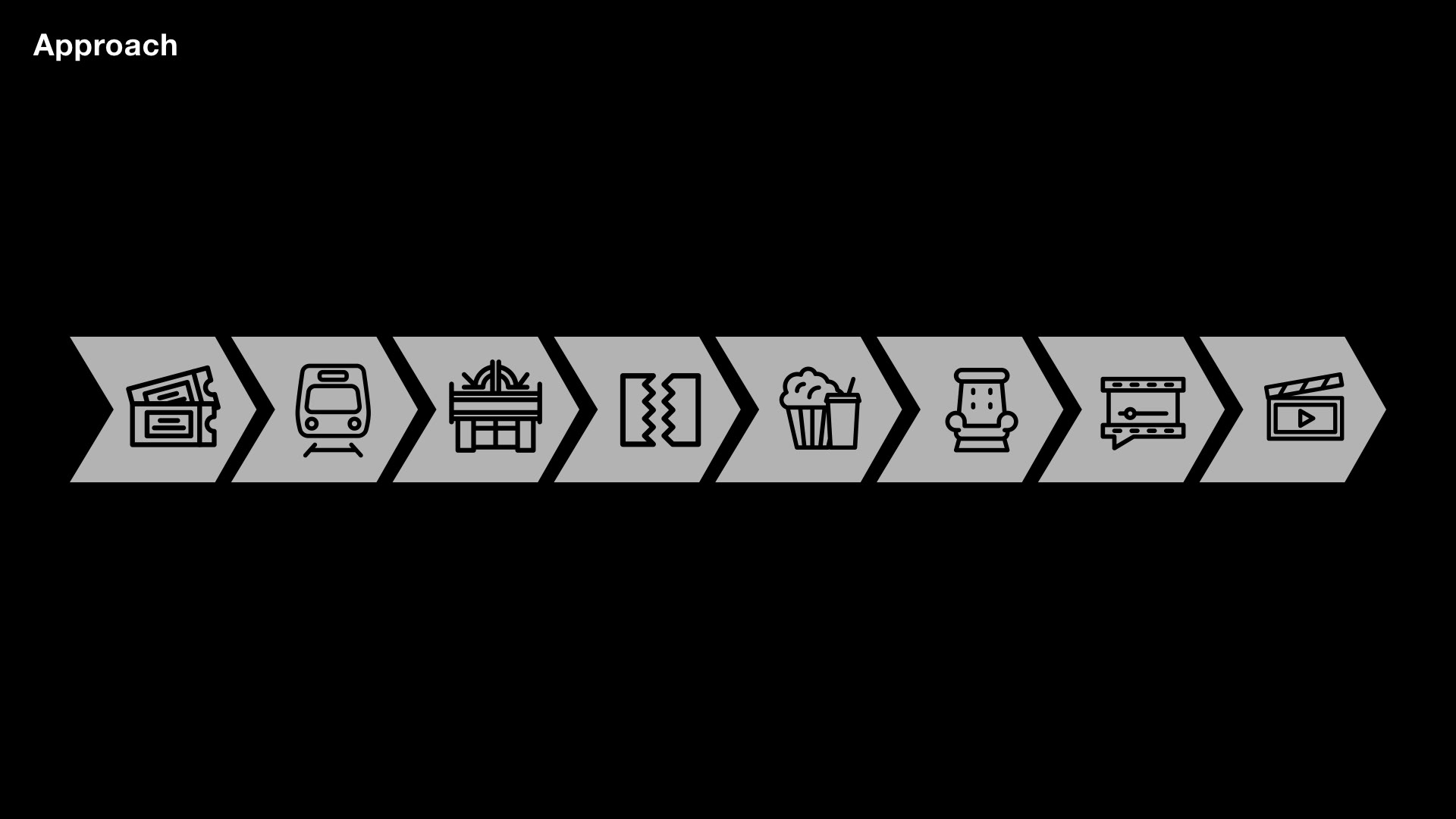 These are the main interventions that will improve the pre-show experience by providing information at the time, in the right place:
Checkout and purchase confirmation.
The team redesigned the existing view on the website by prioritizing the user needs and providing only the information needed at that moment.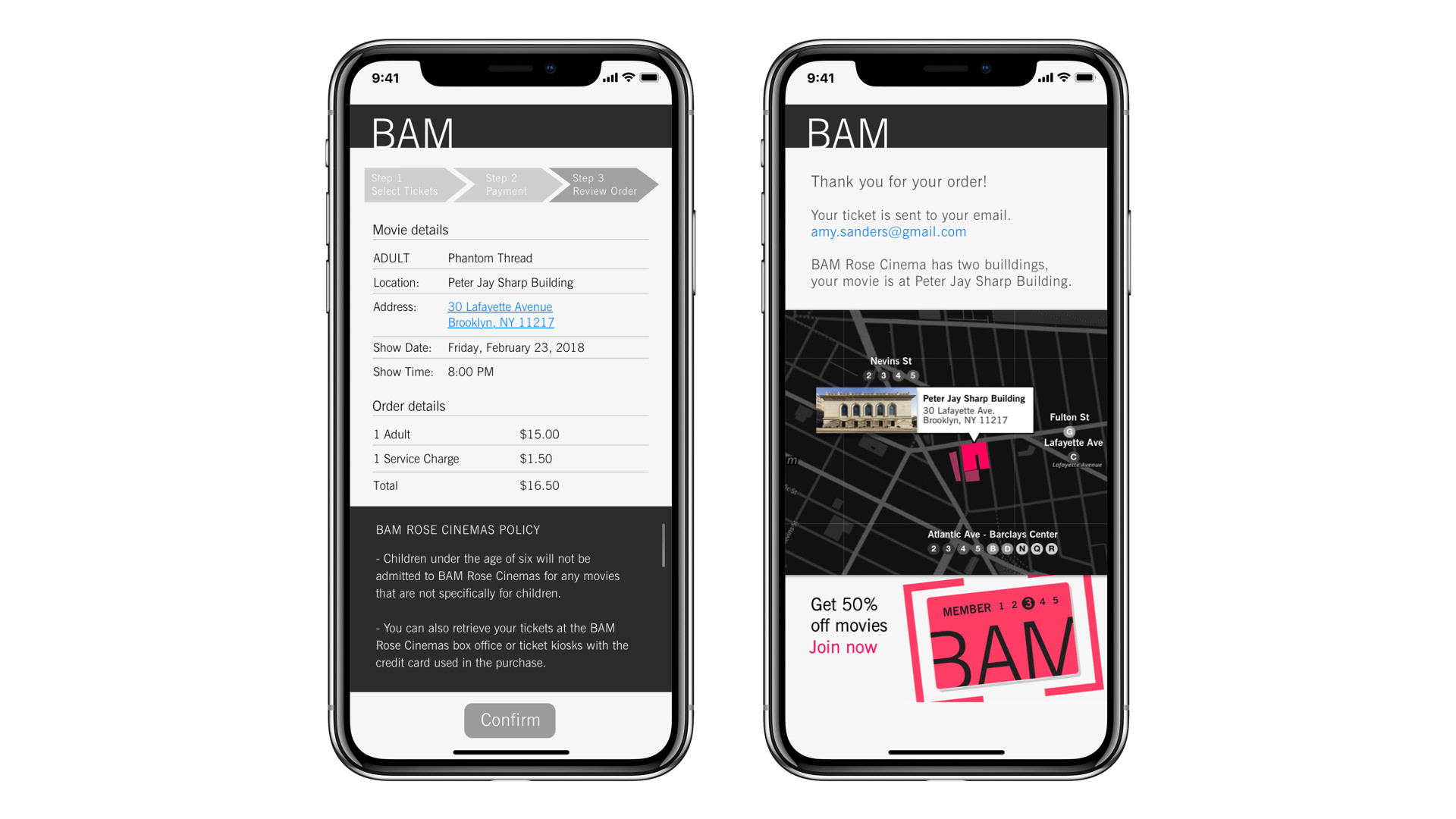 Email receipt and ticket.
The email was redesigned in hierarchical order to feed the user with relevant information needed to get to the theater.
Physical wayfinding.
 Signs are placed in strategic locations to guide customers on finding their seats and improve their experience of waiting for the movie to start.