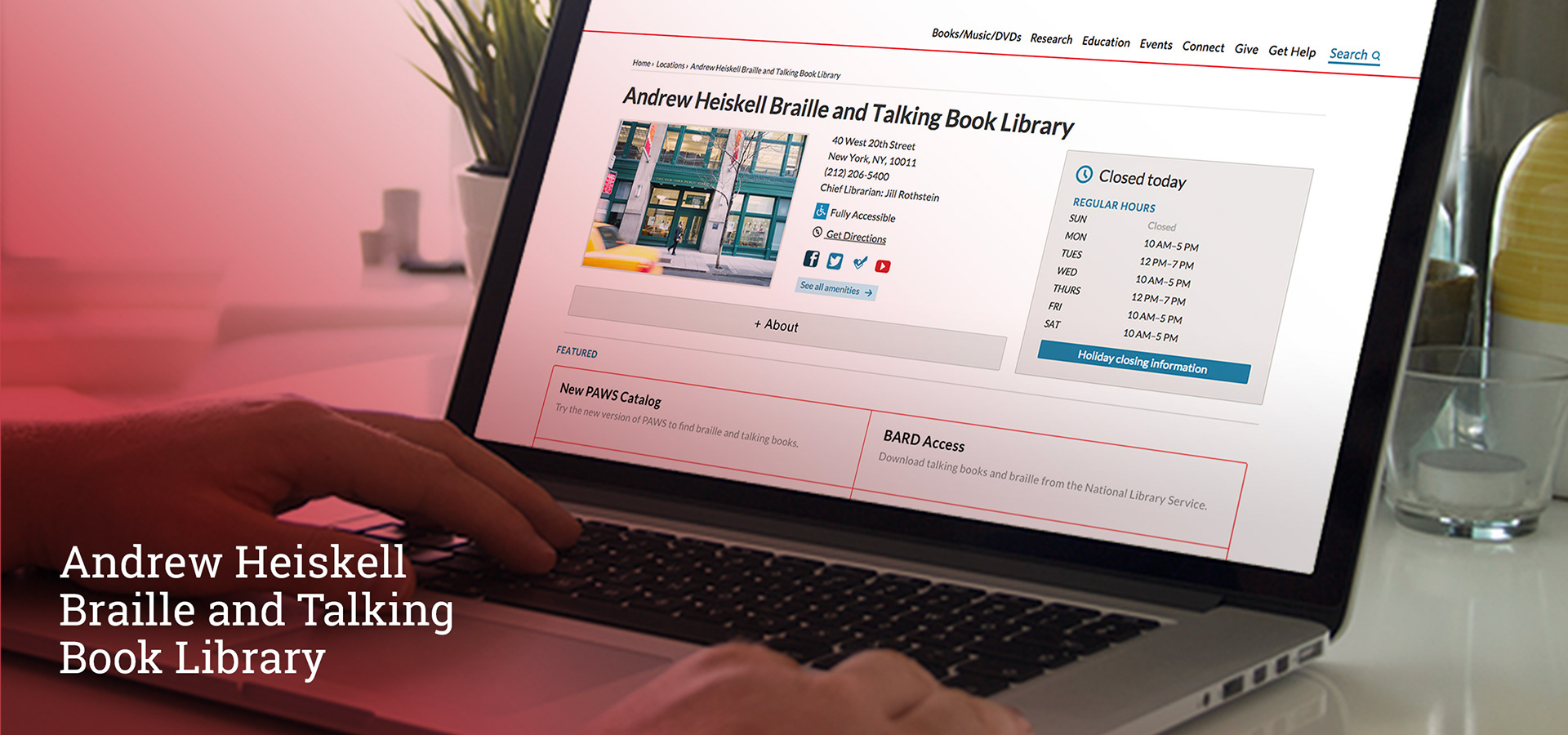 Raise awareness of the Library's braille and assistive technology workshops to the blind and visually impaired community.
A strategy that introduces the Library to the hands of job seekers earlier in the user's journey.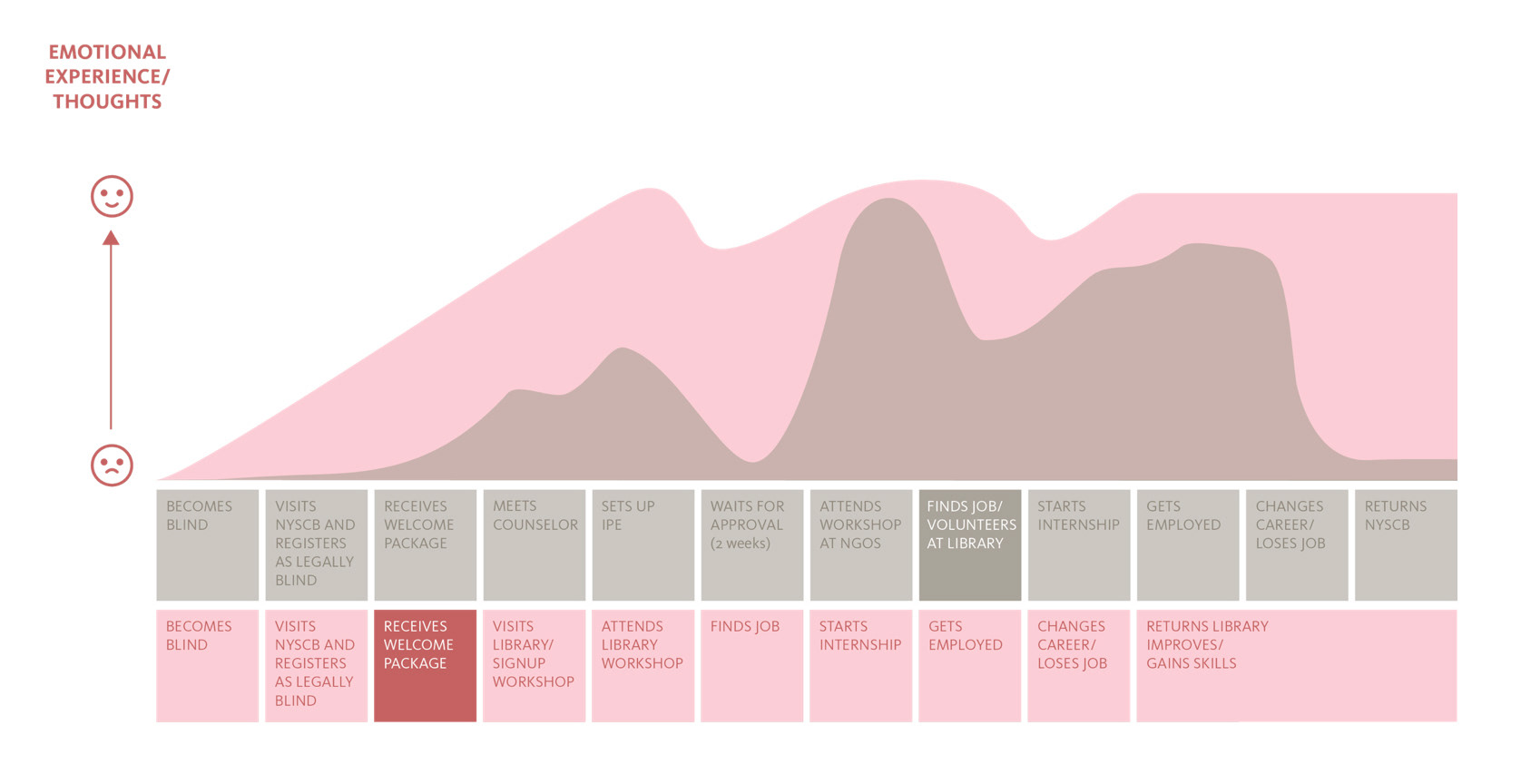 Role:
Design Research, Strategic Planning, Service Design, Communication Design
Collaborators:
Jennifer Wei, Ke Hu, Paula Daneze
Advisors:
Marshall Sitten, Citi Community Development
The Andrew Heiskell Library is the only branch of the New York Public Library that 
serves people who are blind, visually impaired, or are 
otherwise physically unable to read standard print. The 
Library serves residents who live in New York City and 
Long Island, providing reading rooms, large collections of specially-formatted materials, audio playback equipment 
for listening to recorded books and magazines, and a 
variety of other electronic reading aids. 
In addition, the Library offers educational and individual assistive technology training, as well as, local community events for patrons.
The team gathered qualitative and quantitive information through field and desk research:
Field research:

the team visited the Library and conducted semi-directed interviews with library staff members as well as on-site observations. In addition, the team interviewed important
stakeholders including current teaching volunteering staff, inactive users, and a staff member from the New York State Commission for the Blind (NYSCB).
Desk research:

the team also gathered and analyzed online and offline data from existing government agencies, non-profit organizations, and educational institutions.
​​​​​​​
A big market opportunity.

The workshop services are being underused, and there are thousands of blind and visually impaired users that could benefit from this service. This proposal design focuses on the visually impaired and blind people–legally and non legally–that are seeking employment and/or want to develop fundamental skills to apply for jobs. These are the type of users that need this service the most, and the Library offers the top employment skills needed in the market.
A save haven.

The Library is described as a "safe haven" by existing patrons because it is an environment where they feel safe and welcome, they acquire knowledge and new skills for free, and it is a place where they can meet sighted and non-sighted people.
The current learning workshops at the Library are very personalized and are usually taught one-one. Participants can get full attention from instructors, digest the learning materials at their own pace, access the Library's entire braille collection, and get support from the friendly staff and the community. 

The team looked at the customer journey map from two personas and identify key stages in the journey where the Library's services could be introduce earlier:
1. A legally blind job seeker that needs to learn braille to qualify for a job.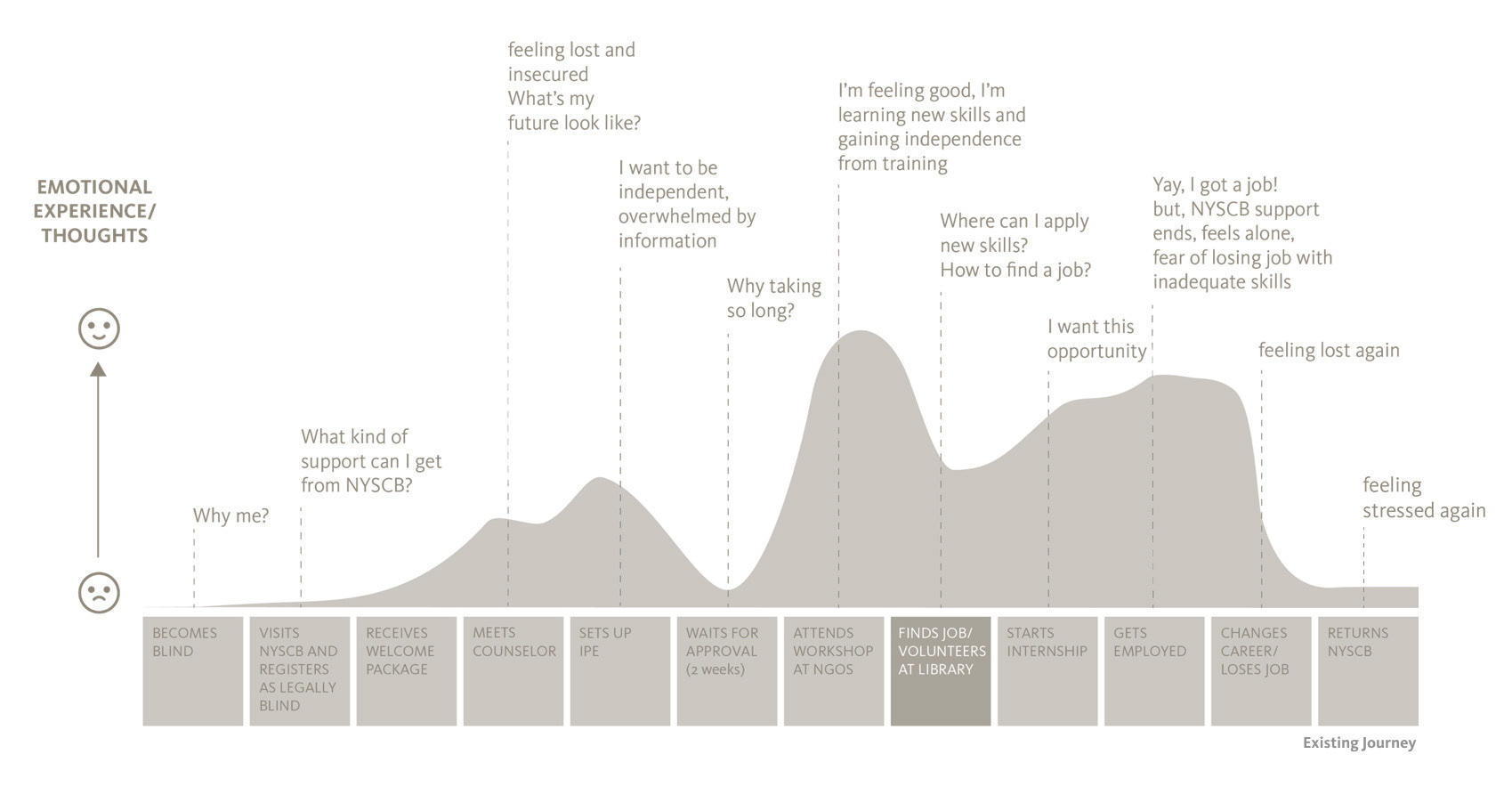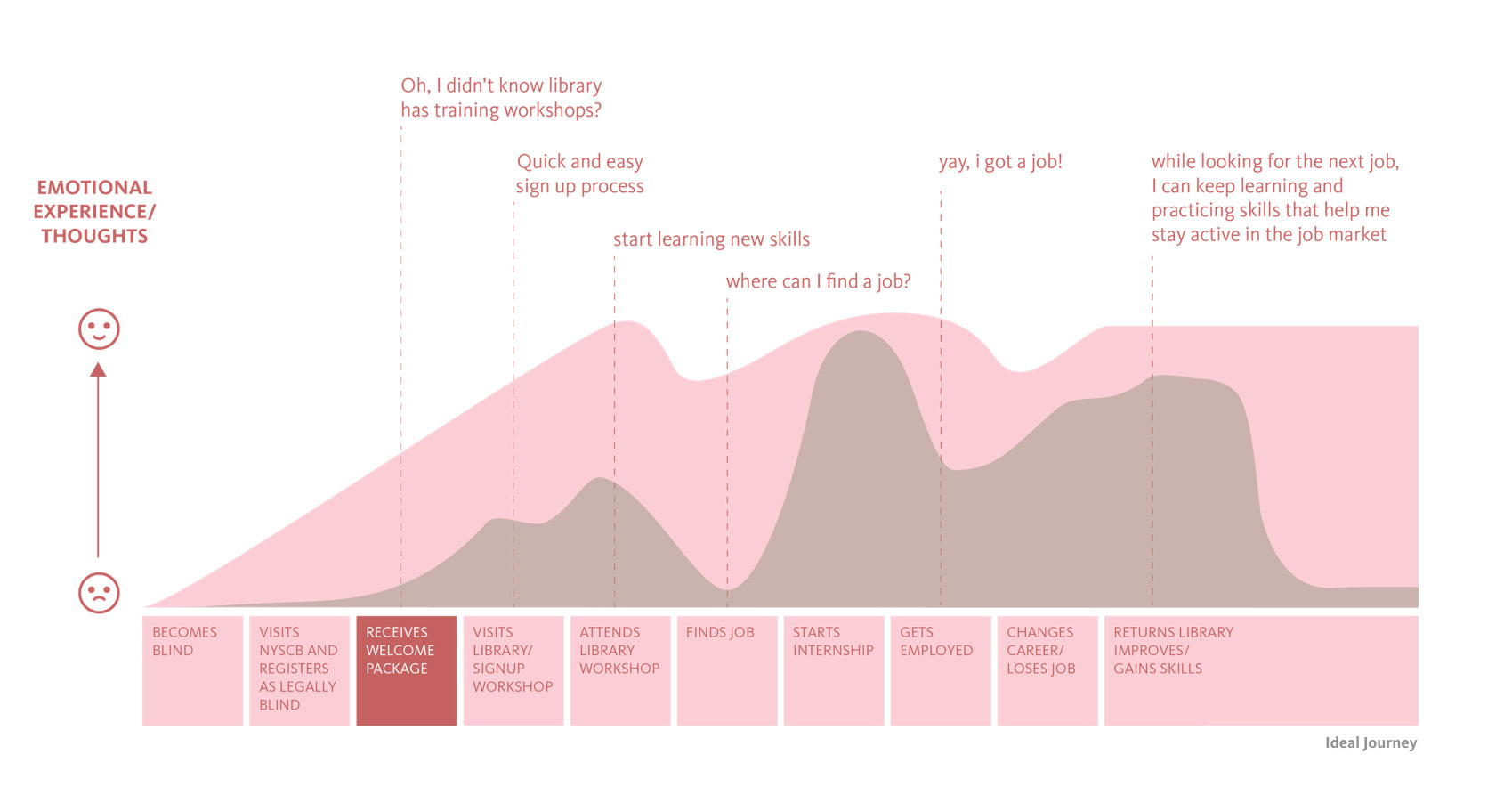 2. A recent visually impaired person not ready to register as legally blind that needs help self-navigating and using assistive technology.